| | |
| --- | --- |
| Posted by Goh Chun Hui (Jack Goh) on May 19, 2010 at 9:30 AM | |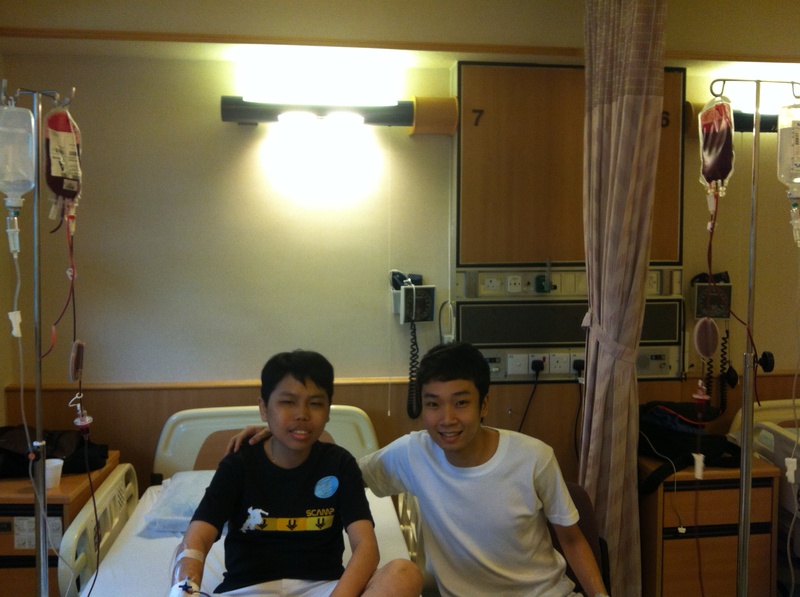 Thalassemia major is the most severe form of Thalassemia. A person with Thalassemia major will require a lifetime of monthly blood transfusions in order to survive. Before the patients come for their Blood Transfusion, they need to come for their cross match, usally a day or two before their transfusion day. Cross Match is the procedure for Blood Tranfusion, a sample of patients blood is withdraw and after it's check by the Doctor. It will be sent to the Laboratory/Blood Bank for blood matching. Meantime the Blood Bank will normally approved the number of units of blood the patients required.
On the day of Blood Transfusion Patients normally come early in the morning, so that could go back in the afternoon or evening, depending on the number of units and also the duration of the process during the Blood Transfusion. A unit of Blood, usally take about 2-3 hours to complete, depend on the amount on the unit of blood and also the speed of transfusion. Before each unit of blood is transfused the doctor and nurse will double check on blood and patients particular, to see whether the blood belong to the correct patients.
Setting and removing of plug is needed before and after Blood Transfusion, there's when the patients hand is connected with the 3-way tap with the Blood Transfusion cable and is some case with the Water for Injection Cable too. Temperture and Systolic, Diastolic, Pulse Rate is taken normally one hours during Blood Transfusion to make sure patients do not have fever or low BP, if that's the case, the Blood had to stop temporary till problem resolved.
That's it for now, do check on my other topic that's related to Blood Transfusion, like the Iron Overloading that is cause by regular Blood Transfusion. I will see you later.